Podcast May 2016 for the Bridge promotion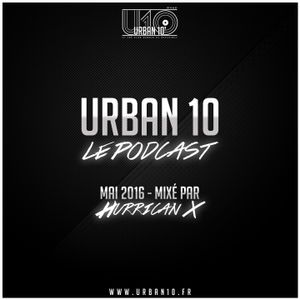 HELLO THE WORLD !
Last month i have made a podcast for the bridge promotion team.
the idea was to use only the best hip hop may charts to realize it.
So you can found all of the best songs Us and French Rap of this month.
if you want  to tchek the top visit this website : https://thebridgepromotion.com/urban10us
Comments and share it.
Tracklist :

SCH VS FETTY WAP  - Quenn Champ Elysees     (Hurrican X Bootleg)

Fat Joe - All The Way Up ft French Montana (Hurrican X Bootleg)

Wiz Khalifa - Bake Sale t. Travis Scott  (Intro 8 Bars)

Designer - Panda T Pain Remix (Intro 8 Bars)

Designer - Panda

Beyonce  -Formation - (Hurrican X transition Remix)

 Iggy Azalea  - Team (Intro 8 Bars)

Rihanna feat. Drake - Work (R3hab Remix)

Mafio House Remix - J'ai dit Puteuh

Kalash ft Booba  - Rouge Et Bleu (Dj Feever Extended 8 Bars)

Gradur - Rosa (Boboss Intro Edit 2015)

Drake & Wizkid & Kyla - One Dance (Dj Sayze Extended)

Fababy - J'ai Déconné (Hurrican X Extended 8 Bars)

 MHD - AfroTrap Part.6   [Molo Molo]

Dj Aymoune - Elle Aime Trop Ca (Extended Mix) Feat L.E.C.K

Fababy - Physio Remix (DJ Vens-T & DJ Wiils)

MHD - Afro Trap Pt 5 (Hurrican X Extended 8 Bars)

O.T Genasis - Cut It Remix ft Young Thug & Kevin Gates (Part One) (Intro 8 Bars)

Yo Gotti - Down In The DM

Future - Low Life

Alonzo Vaillant Hurrican X(Extended 8 Bars)